Casey and Jason Lawrence are a gardener and builder duo who've come together to make magic.
Together for over 12 years, the pair run an online blog and YouTube channel that's documented the building of their home, endless gardening adventures and the ever-changing layout of their garden.
Casey grew up on a vegetable farm and garden centre, so she's got a lifetime of agricultural and horticultural experience up her sleeves. She's taken all that knowledge and turned it into a little haven of her own, The Lawrence Garden Farm.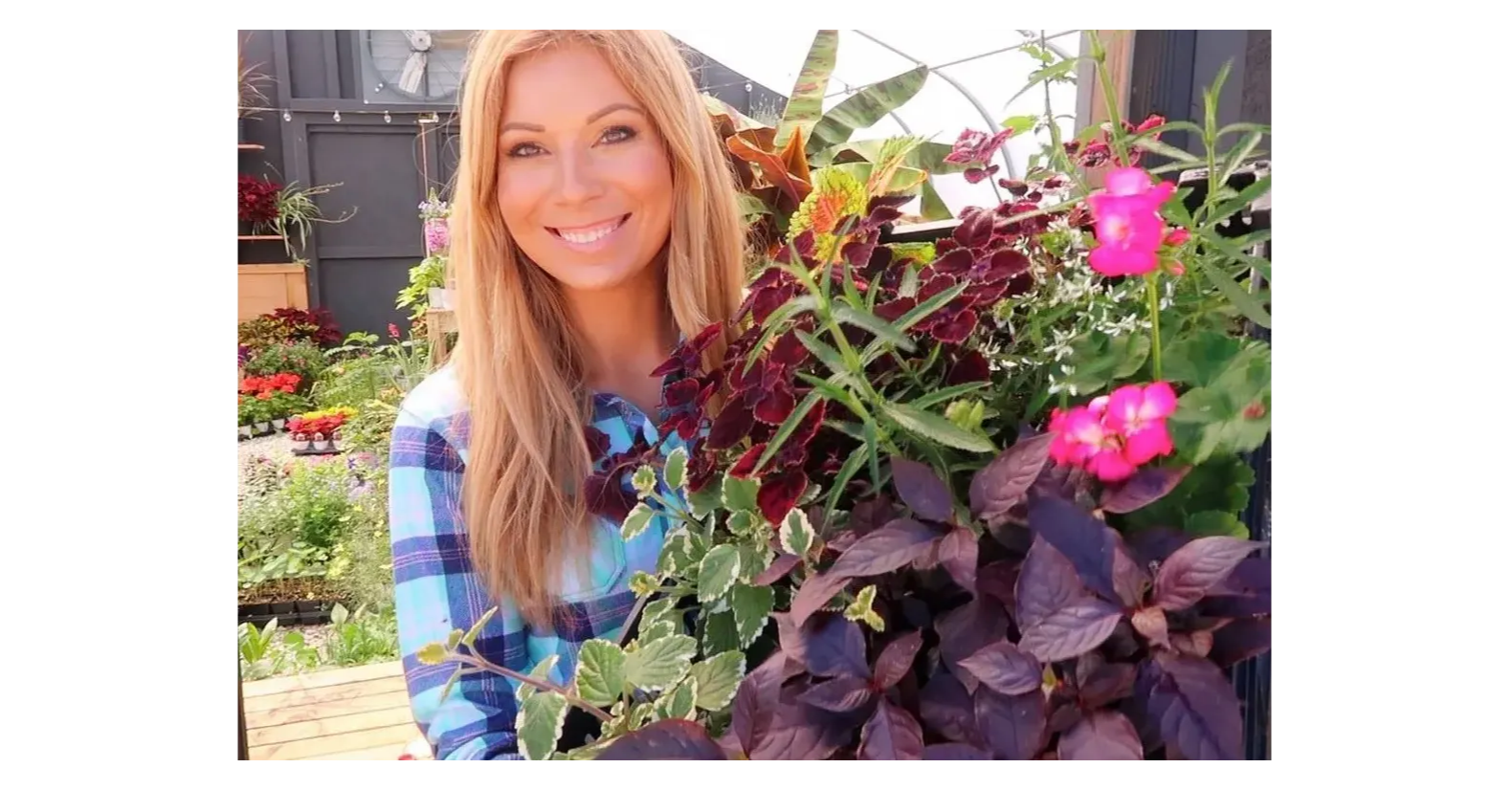 Her mission is to create something that she and her husband, Jason, can pass down to their daughters Lana and Sayla. And what a 'something'! If you scroll through Casey's instagram, you'll see nothing but beautiful garden beds, bountiful harvests and useful gardening tips.
The plan is to eventually expand The Lawrence Garden Farm to fill all 5 acres of their slice of Casey's family farm (which has been in her family since 1839!), and one day open for events and AirBnB. It's an ambitious goal but, with a skilled craftsman for a partner, anything is possible.
The Lawrence Garden Farm wouldn't be what it is without Jason's talent for building. He grew up in a family that was in the home building industry, and he soaked up a lot of experience along the way.
Five years ago, the couple documented building their home on their YouTube channel, and in the years' since, Jason has raised countless garden beds, greenhouses and more on their plot. Despite never having stuck a fork in the dirt until he met Casey!
You'd never know it, though. In one of their most recent videos, Jason tried valiantly to save his ruined radishes from being thrown away after a white moth infestation decimated a third of their crops. Luckily, the Lawrences didn't have to waste any of those nutritious veggies.
Instead of throwing them away, they took them into their "Gaia corner" – a blooming wildflower patch in their garden that's home to their Subpod. They'll be able to reuse all the time, water and nutrients that went into making those radishes to fuel their garden in the coming months.
Casey says their daughters are so excited about composting, though their youngest hasn't quite gotten the hang of it.
"The other day I opened this up and laying in here was a plastic bottle! I go 'who put this in?' and Sayla goes, 'I did, I'm composting!'"
Watch the full video above to see more of the magical Lawrence Garden Farm.
How does Subpod work?
Subpod is an in-garden compost system and worm farm that breaks down your food waste into nutrient rich compost. It's mess free and odourless, perfect for beginners and gardeners who love hands-off composting!