Grow, compost AND save money!
Special Summer Deals
☀️
Deal ends Sunday 11th July at 11:59pm. Don't miss out!
Pre-order now for an end of July delivery.
To order your bundle, simply click "Add To Cart" under your chosen bundle.
Your Grow Bundle, FREE gift and discount will automatically be added to your cart.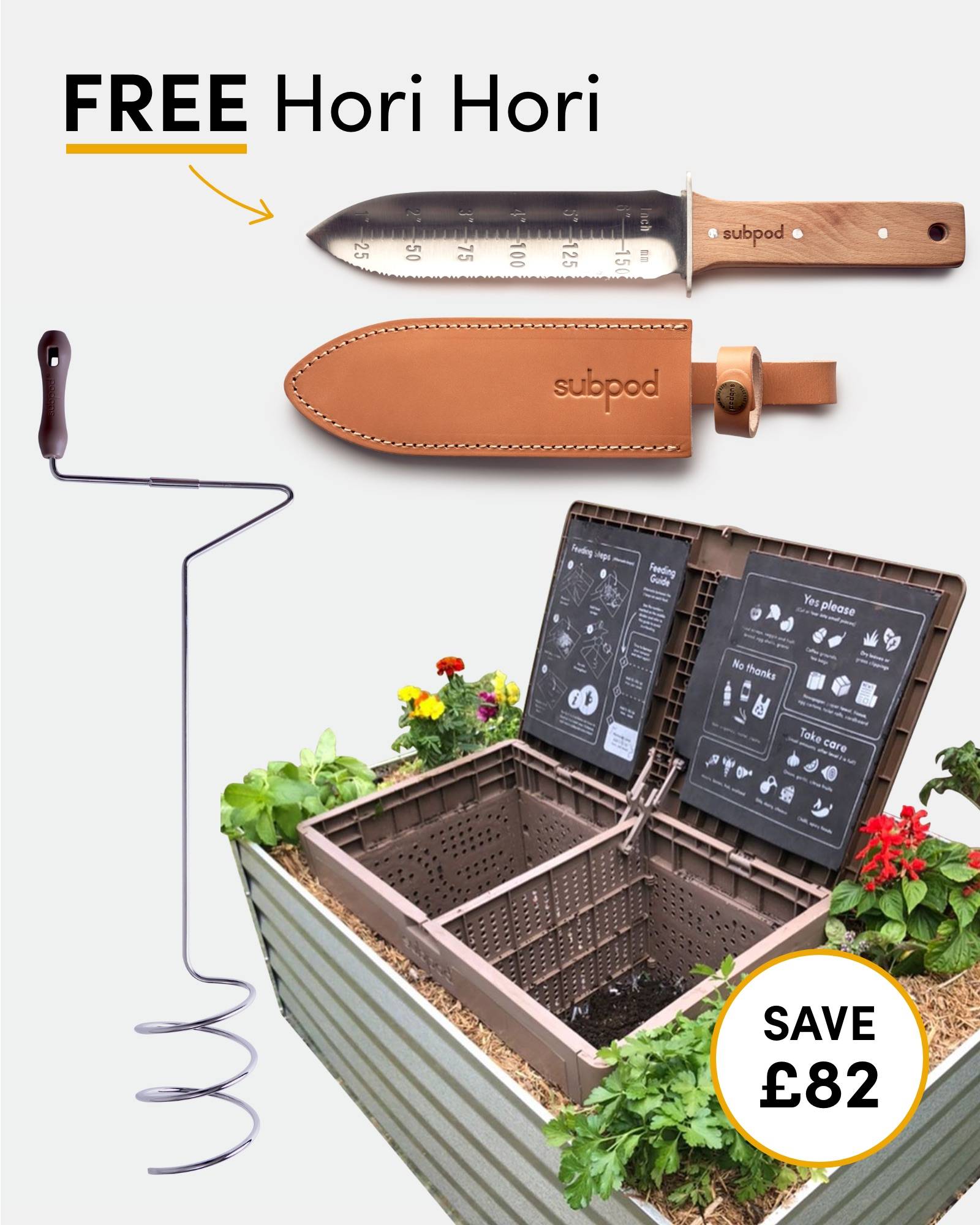 £299.00
Value: £381.00 (Save £82.00)
£8 Flat rate shipping

Grow Bundle and FREE Hori Hori
This Bundle contains: 1 x Subpod, 1 x Grow Garden Bed, 1 x Aerator, 1 x FREE Hori Hori valued at £49.00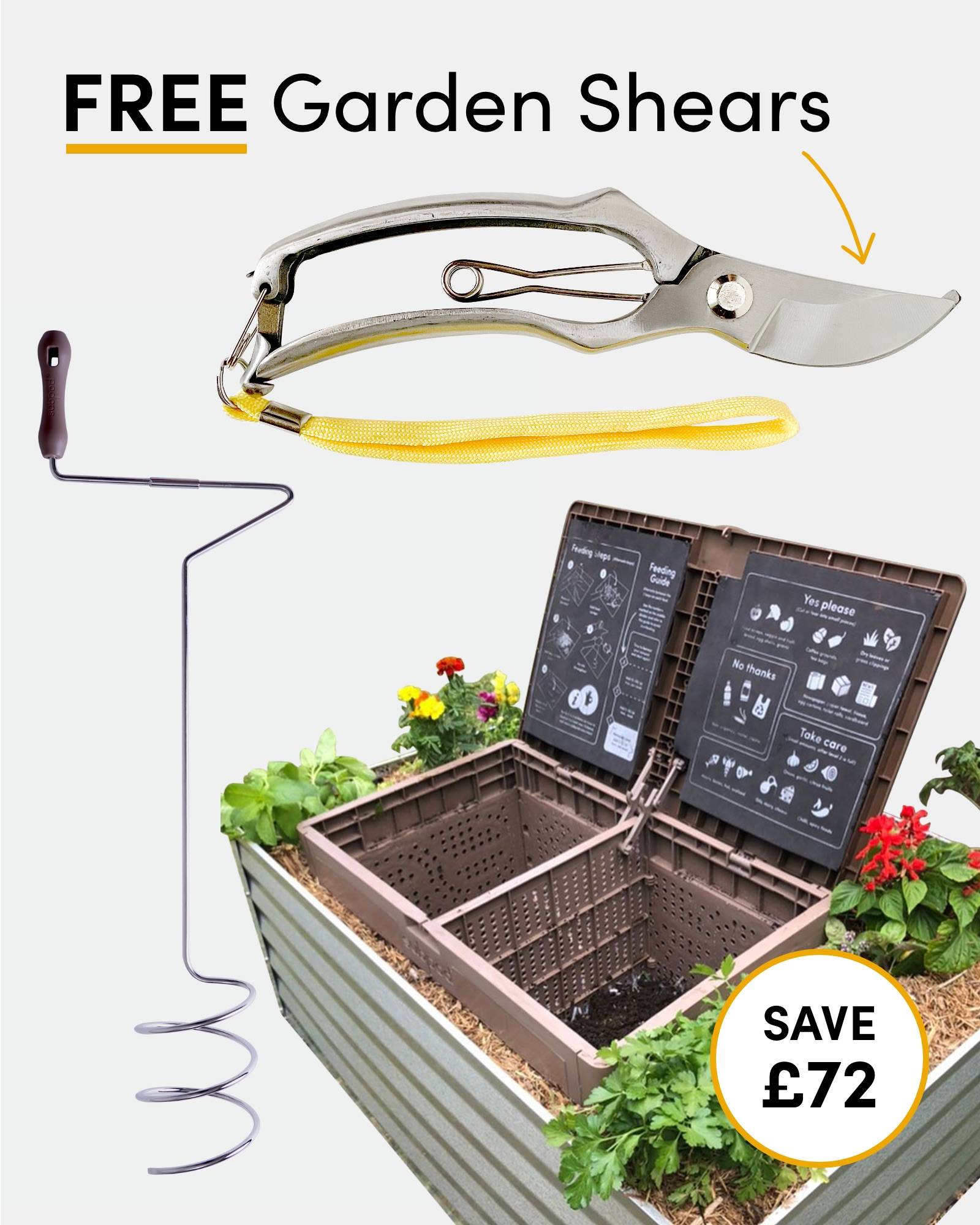 £299.00
Value: £371.00 (Save £72.00)
£8 Flat rate shipping

Grow Bundle and FREE Garden Shears
This Bundle contains: 1 x Subpod, 1 x Grow Garden Bed, 1 x Aerator, 1 x FREE Garden Shears valued at £49.00
£299.00
Value: £381.00 (Save £82.00)
£8 Flat rate shipping

Grow Bundle and FREE Half Apron
This Bundle contains: 1 x Subpod, 1 x Grow Garden Bed, 1 x Aerator, 1 x FREE Half Apron valued at £49.00