Welcome to The Feed! This is where we share good news stories about the environment and composting tips with our community every week. Subscribe to our newsletter to get a short & sweet version of The Feed delivered to your inbox every week!
Aussie community garden thrives despite lockdowns
Locals of Suffolk Park, near Australia's Byron Bay, briefly enjoyed a break in the lockdowns that have been affecting the area on and off for the last few months. And in that quick break, the first thing they did was jump back into their community garden!
The Suffolk Park Community Gardens is run by a diverse team of young, old and differently abled green thumbs who are working together to create a garden that's welcome to all.
"We have big visions for our humble gardens." Says holly English, one of the team who manages the garden. "We would love to see some of our bigger dreams come to realisation, such as wheelchair access throughout the gardens, picnic spaces and a garden shed with a door that locks!"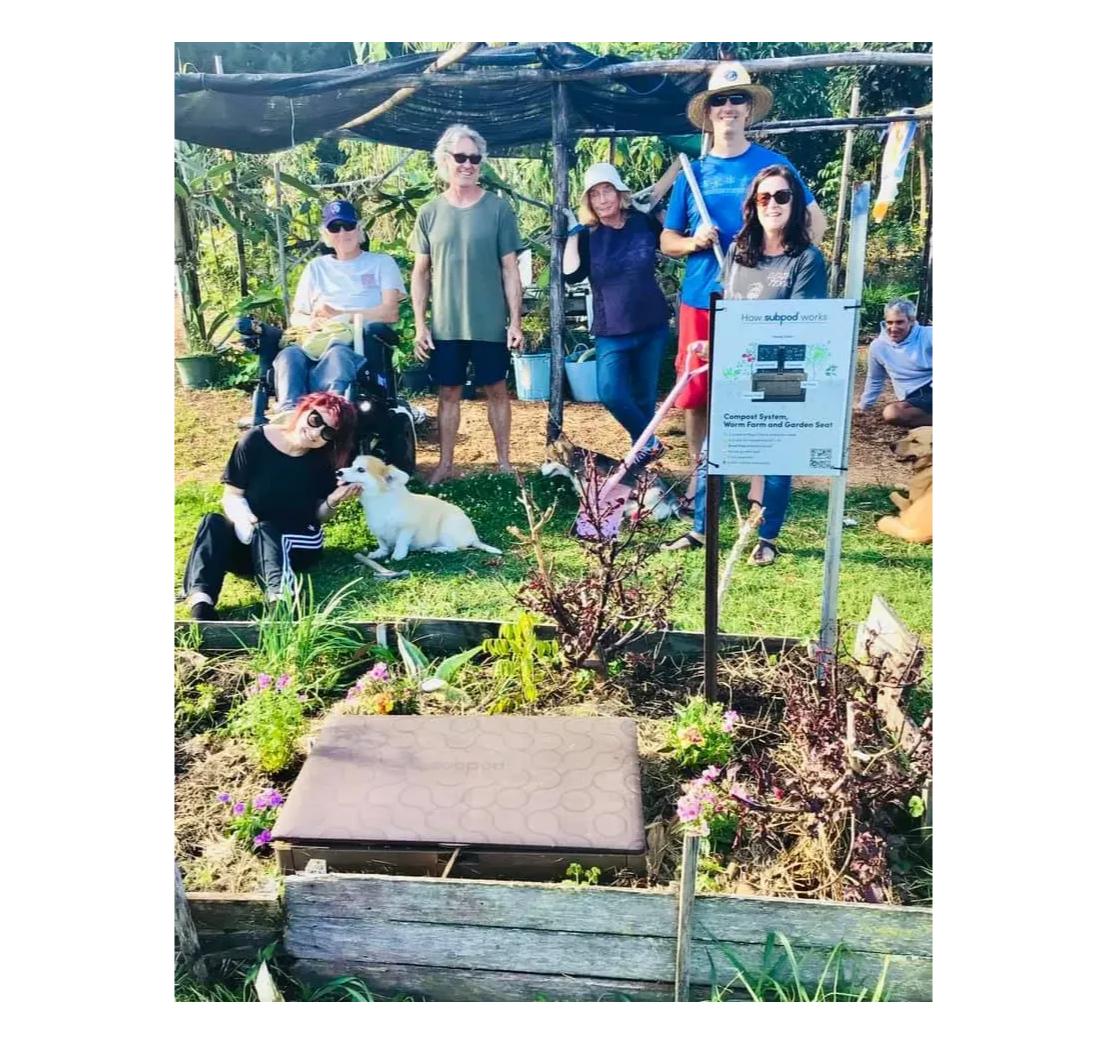 We love supporting community projects wherever possible, and we're happy to say that the team have just installed their newly donated Subpod as the latest addition to the garden!
'We are a not-for-profit community group who rely on the kind donations of our local businesses and friends. So we are super stoked and grateful to receive such a wonderful gift from these local trailblazer companies, who are doing really great things for the planet'.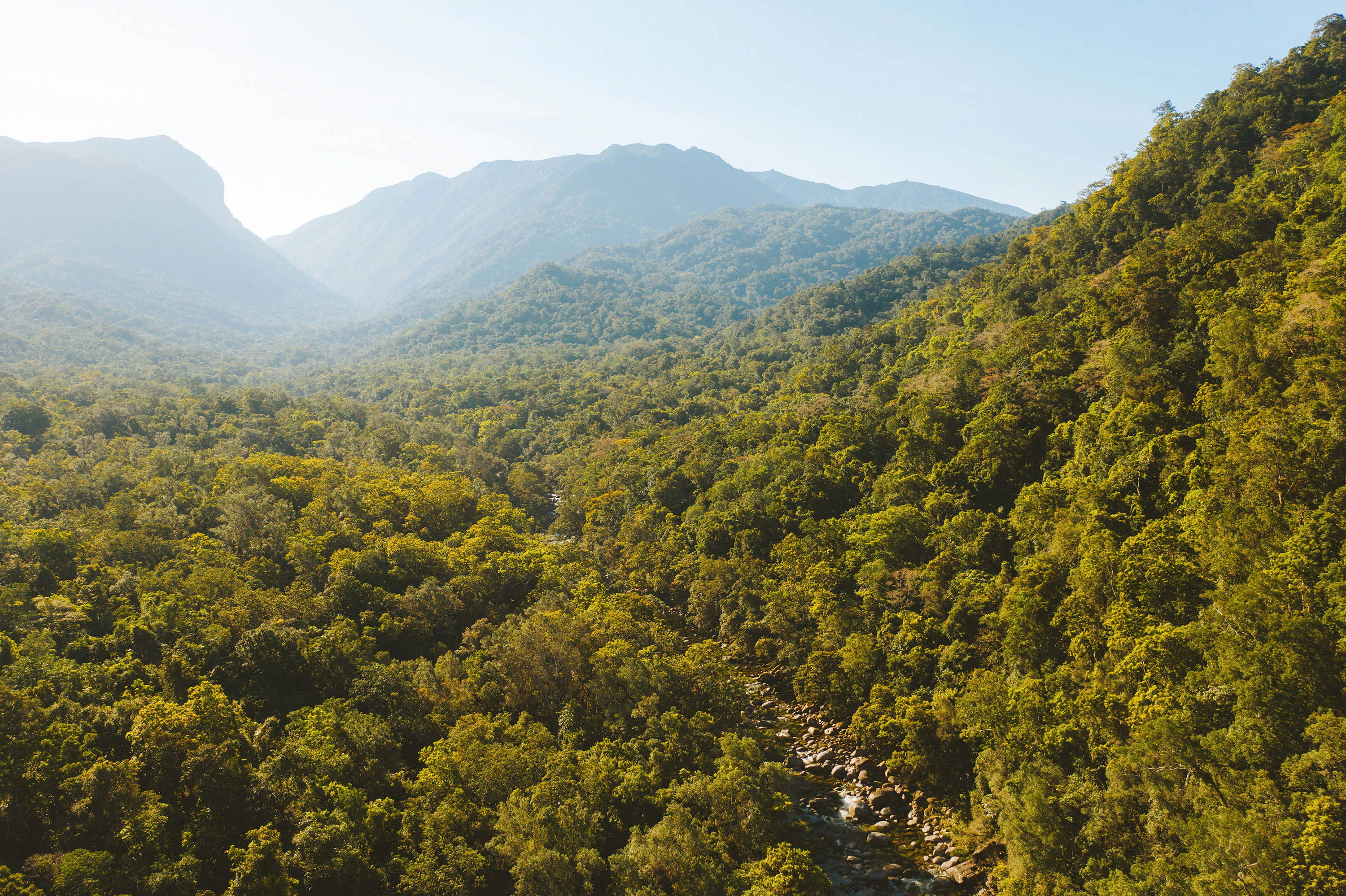 Worlds' oldest rainforest returned to rightful custodians
In a historic announcement the Daintree Forest in Australia, the worlds oldest living rainforest, has been returned to the Eastern Kuku Yalanji people; the original custodians of the land! The handback ceremony heralds a turning point in Australian land management.
There have been similar stories all around the world this year of land management being placed back in the hands of first nations people. Indigenous cultures have an understanding of their native land that spans back centuries, and are more likely to preserve and protect the natural resources of vulnerable areas.
Only around 8% of the world's land is managed by indigenous people – but that land is where over 80% of the worlds biodiversity exists. In Australia, areas of land managed by first nations people have already proven to be less affected by bushfires and more ecologically diverse.
"This is where we belong on country, on bubu — on land," Yalanji traditional owner and Jabalbina Yalanji Aboriginal Corporation director Mary-Anne Port said. "All our ancestors called us back to home."
The 'pay what you feel' grocer saving food from landfill
The Food Stash Foundation is a Vancouver-based charity that aims to reduce the amount of preventable food waste in Canada. They rescue edible surplus food from wholesalers, grocers, and farms, and deliver it to other organizations working to combat food waste and food insecurity.
The organisation rescues an average of 70,000 pounds of food each week, but usually end up with a surplus at the end of the week, which has prompted them to start a local 'pay what you feel' grocer open to any member of the public - not just those in need.
Whether someone's food insecure, looking to reduce their environmental impact or just wants to cut down on grocery costs, they can pay on a 'what they feel' rather than 'what they can' basis, to ensure there's as little a moral barrier to getting the food out the door and onto dinner tables around Vancouver.
According to the UN, Canada's Great White North has a particularly high rate of food waste, about 20kg more food is wasted on average per capita than in the United States, so the work the Food Stash Foundation is doing is a fantastic contribution to the community!
From the community – The next generation of composters
Check out this adorable snap that @rainbowsandfireflies took of her little boy tending to his worms (on a specially built platform no less). It's photos like this that make us believe making composting a part of everyday life is possible. If this little one can learn to compost with Subpod, anyone can!
"Best thing about composting… having 2000 pet worms! 🥰🪱🤣"
Haven't got a Subpod yet?
Check out our easy to use compost systems!