We made Subpod Garden Wear for people who love the planet. Who better to model our new clothing range than two people who don't just love gardening – but do it for a living!
Kym and Jenny are the married co-owners of Port Adelaide Food Gardening. They've spent the last 6 years completely immersed in permaculture, sustainability, gardening and compost.
"It's hard to say why we're so passionate about gardening, I guess it's just something we love doing, so we made it our business and life," says Kym. He claims volunteering on a permaculture farm in Derby sparked their love for all things green. "We saw this prolifically abundant property, and a lifestyle that just made us go 'we need this'".
Port Adelaide Food Gardening is a specialist nursery/garden centre that focuses on perennial plants, worm farms, wicking beds, composting and all things permaculture. They opened on September 26th, 2019, and their shopfront is at 47 St Vincent Street – near the picturesque Hart's Mill in Port Adelaide.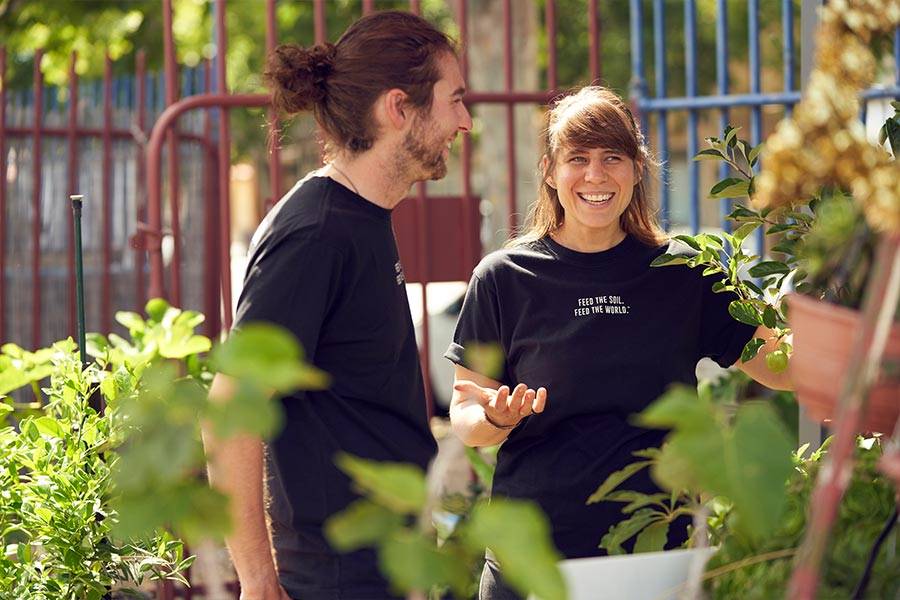 "We get so much out of Port Adelaide Food Gardening. If I listed everything, there would be enough material for a novel. It's our business, family, friends, livelihood – and we get to help people grow food. We started very small, but we've just exploded thanks to the support from our amazing community over the past year."
Kym and Jenny work closely with their community, partnered with a local fruit and veg shop called The People's Market. "Both the nursery and the fruit and veg side are very community-focused. We try hard to work with our locals, clients and the bigger community to supply products that are affordable and use the best sustainable practices."
They also happen to be the first people who got a Subpod in South Australia! It's been running smoothly in their nursery for almost a year now. "My absolute favourite thing about Subpod is how low maintenance the system is, and how prolific the worms are at converting food waste within the Subpod."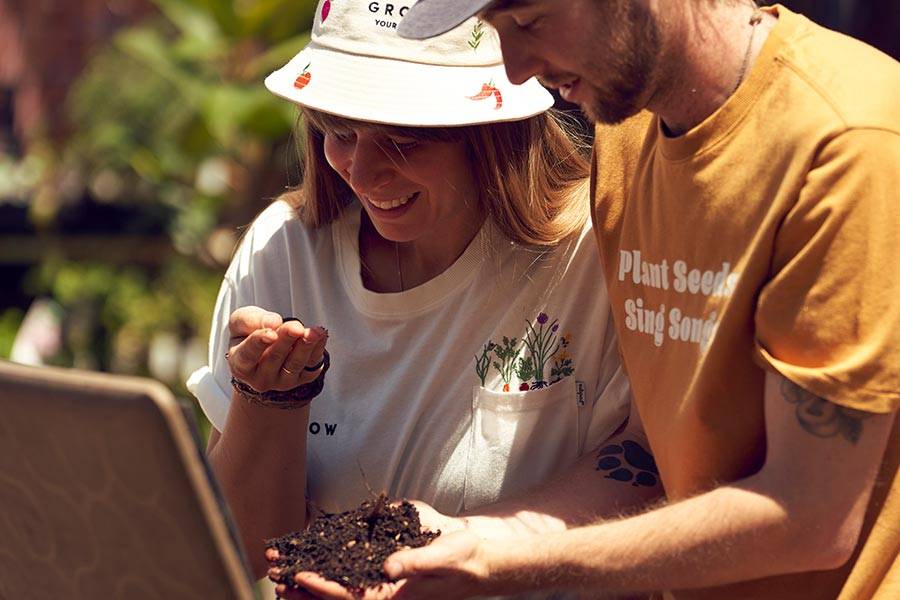 Though used to being in the public eye at their nursery, modelling was a new experience for Kym and Jenny. "I think this is a great opportunity to bring in people who may have never considered gardening before," Kym said, when asked about Subpod Garden Wear. "Anything that promotes gardening, composting and growing food is a great thing!"
We want to thank Kym and Jenny for dipping their toes into the modelling world to help us introduce our sustainable clothing range. Subpod Garden Wear was made for the same people that help keep small businesses like theirs alive. If you're ever in Port Adelaide, don't forget to drop in and say hello!