Subpod was first launched in 2018, and the world's easiest to use composting system has become a force of nature since then! You'll find Subpods all over the world, with over 60,000 home composting heroes taking the fight to food waste with our vermicomposting system.
Now we'd like you to meet the Recycled Mini Agave. Our new version of the Mini is made from minimum of 60% recycled plastic. It marks an important step in the evolution of Subpod, a watershed moment in the materials we use. With this product, we are taking the fight to another global issue: plastic pollution.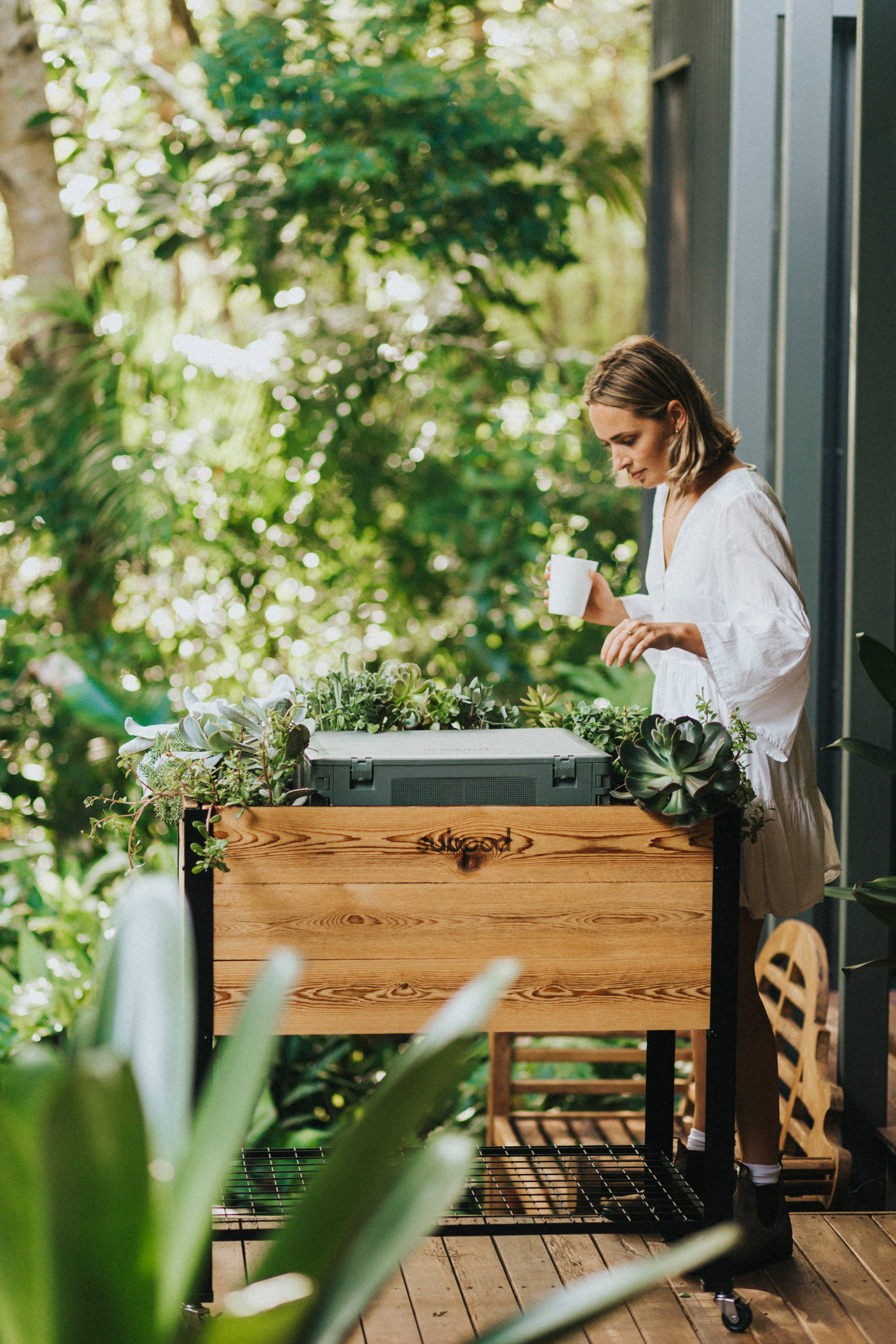 The Single-Use Plastic Problem
Food waste is a huge problem for the planet, but it's far from the only issue the environment is facing. The amount of single-use plastic being produced and polluting the planet requires massive action, fast. These three simple facts provide a glimpse into the overwhelming scope of it:
1,000,000 plastic water bottles are bought every minute.

Eight million tonnes of plastic enter the ocean every year.

Only 9% of plastic is recycled.
When it comes to creating a more sustainable future for our planet, it's clear that recycling is as important as composting.
That's why Subpod has been developing the new recycled Mini for a number of years now. We're extremely excited to introduce it to the world!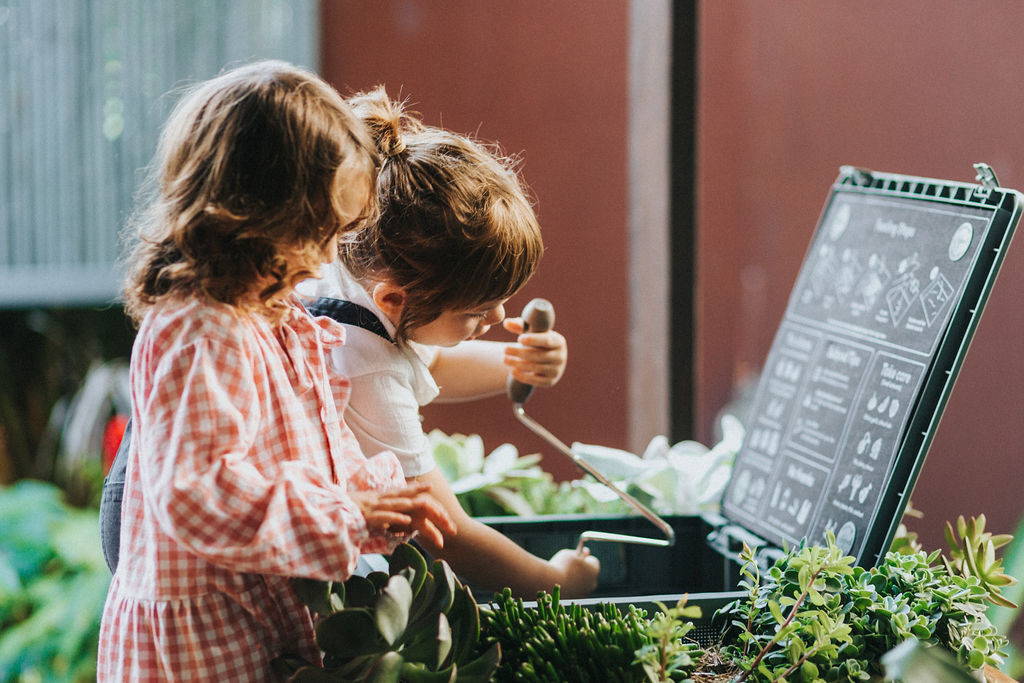 The Recycled Mini Agave is a celebration of recycling and the Subpod commitment to sustainability. Made from at least 60% recycled plastic, each unit uses the equivalent of 220 plastic bottles to be produced.
It's the first step in our journey to using recycled plastic for all our products. By the end of April 2023, all Subpod Minis and Classics will be made from recycled plastic. It's part of our commitment to a sustainable future, to leaving the planet in a better state for the incoming generations to enjoy.
With worm farms made from recycled plastic, home composters are tackling two pressing issues with one action. Not only are they keeping their food waste out of landfill, they're helping remove plastic from the environment too. It's an easy way to reduce your environmental footprint and help make a difference to planet earth!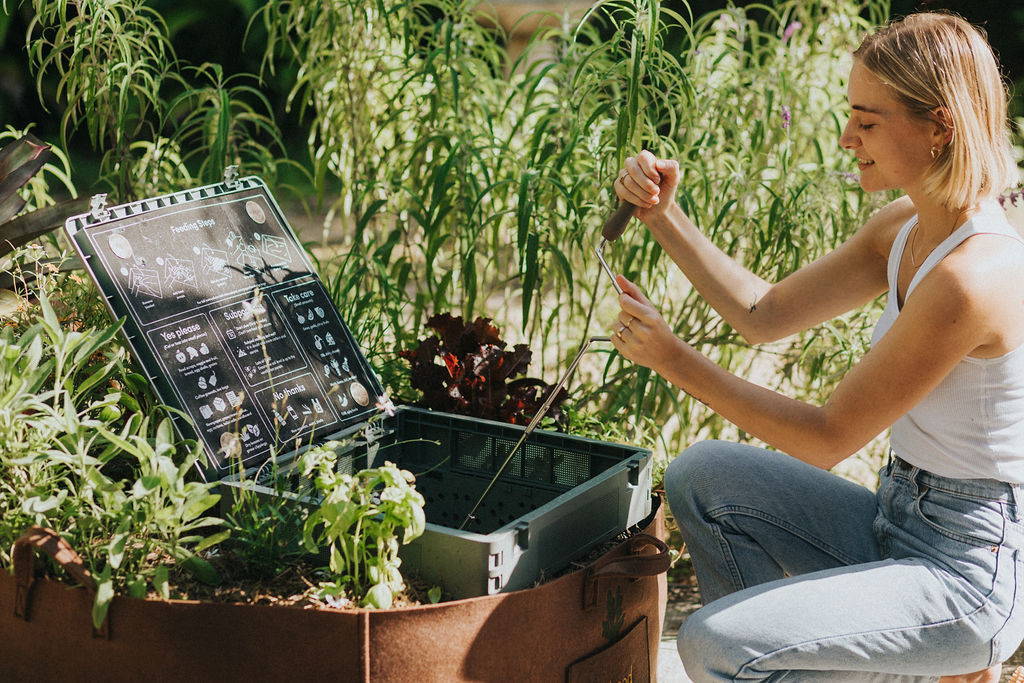 With the Recycled Mini, you're getting the same food-waste busting features Subpod has always delivered. Suitable for a household of up to four people, you can compost 22-lbs of waste a week with this beauty. It's a beauty when it comes to aesthetics too - sleek and stylish, with a lid that doubles up as a garden seat. It looks good in any garden!
One of the great things about the Recycled Mini is its versatility. It can be used with the same range of Mini accessories to adapt it to any outdoor space. Add it to the Modbed to create a lush balcony ecosystem, or to a Grow Bag for portable, renter-friendly gardening!
Whatever your urban or suburban outdoor space, Subpod can adapt to it. And because it's both odour and pest-free it's a neighbour-friendly compost solution! They'll be even happier when you share your compost with them!
Just in Time for World Recycling Day
World Recycling Day is on March 18th, an important date on the calendar of anyone engaged with sustainability. One of the missions of this day is to ask people around the world to think about resources and how to conserve them when it comes to the products around us. That way, recycled goods will start to get the value they deserve, and recycling will start to become the norm rather than the exception.
What better way to celebrate World Recycling than with the Recycled Mini Agave from Subpod. You're removing plastic waste from the environment, while keeping your own food waste out of landfill!
Win-win. The Recycled Mini Agave is out on Friday 17th March. You'll have to act fast to get it in the limited edition green colour!
Can't Wait for The Recycled Mini Agave?
Have a look at our other composting solutions in the meantime!