In January our Subpod Project Manager, Kathryn Roberts, had the exciting opportunity to head out to the Kōkua Hawaii Foundation on the North Shore of Oahu while on a trip to Hawaii!
Founded by Kim and Jack Johnson in 2003, the Kōkua Hawaii Foundation is a non-profit organisation dedicated to supporting environmental education in the schools and communities of Hawaii. The Foundation's mission is to provide students and local communities experiences that will enhance their appreciation and understanding of the environment so they can become lifelong stewards of the earth.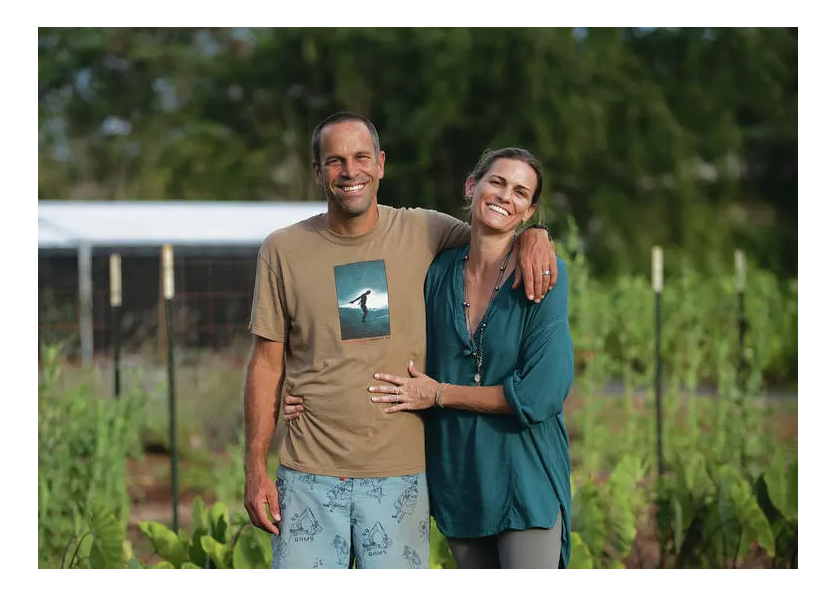 Located in the lush small town of Haleʻiwa, the Foundation runs a number of programs for schools, one of the most popular being their 'ĀINA in Schools program. 'ĀINA in Schools is a farm to school initiative that connects children to their local land, waters, food and culture. It brings healthier food practices to campuses, provides students with garden-based learning, nutritional education, understanding their connection and responsibility to the land – and also helps them understand how composting works!
The Foundation has recently expanded their on-site food growing and land restoration with a new project – the Kōkua Learning Farm. Sitting on an 8-acre plot, the Kōkua Learning Farm is going to serve as a venue to continue educating children in 'ĀINA princriples, as well as offer local teens internship opportunities and provide land for crops that will stock the Foundation's 'ĀINA Farmstand.
The work that the Kōkua Hawaii Foundation has been doing over the past 19 years is incredible. Right now, there isn't a sustainable food waste management system in Hawaii, so getting into local schools to teach future generations about sustainable eating habits and waste reduction is so important to the future of the Islands.
As a company that also creates in-school programs to help teach kids about waste reduction, we were thrilled that Kathryn had the opportunity to join in on one of Kōkua Learning Farm's community working days.

She worked alongside the Patagonia team from the local Hale'iwa store, who regularly volunteer at the farm to support their community. Patagonia places a big emphasis on volunteer work, with the company reporting their employees having donated more than 1700 hours of their time to various environmental groups in the past year. 
We'd donated a few Subpods to the Foundation, so it ended up being the perfect time for Kathryn to show the teams how it worked! Both the Patagonia and Kōkua crew (Kim and Jack included) stuck around at the end of the day to get a Subpod walkthrough – and to see how it was different to the compost systems they already use on site.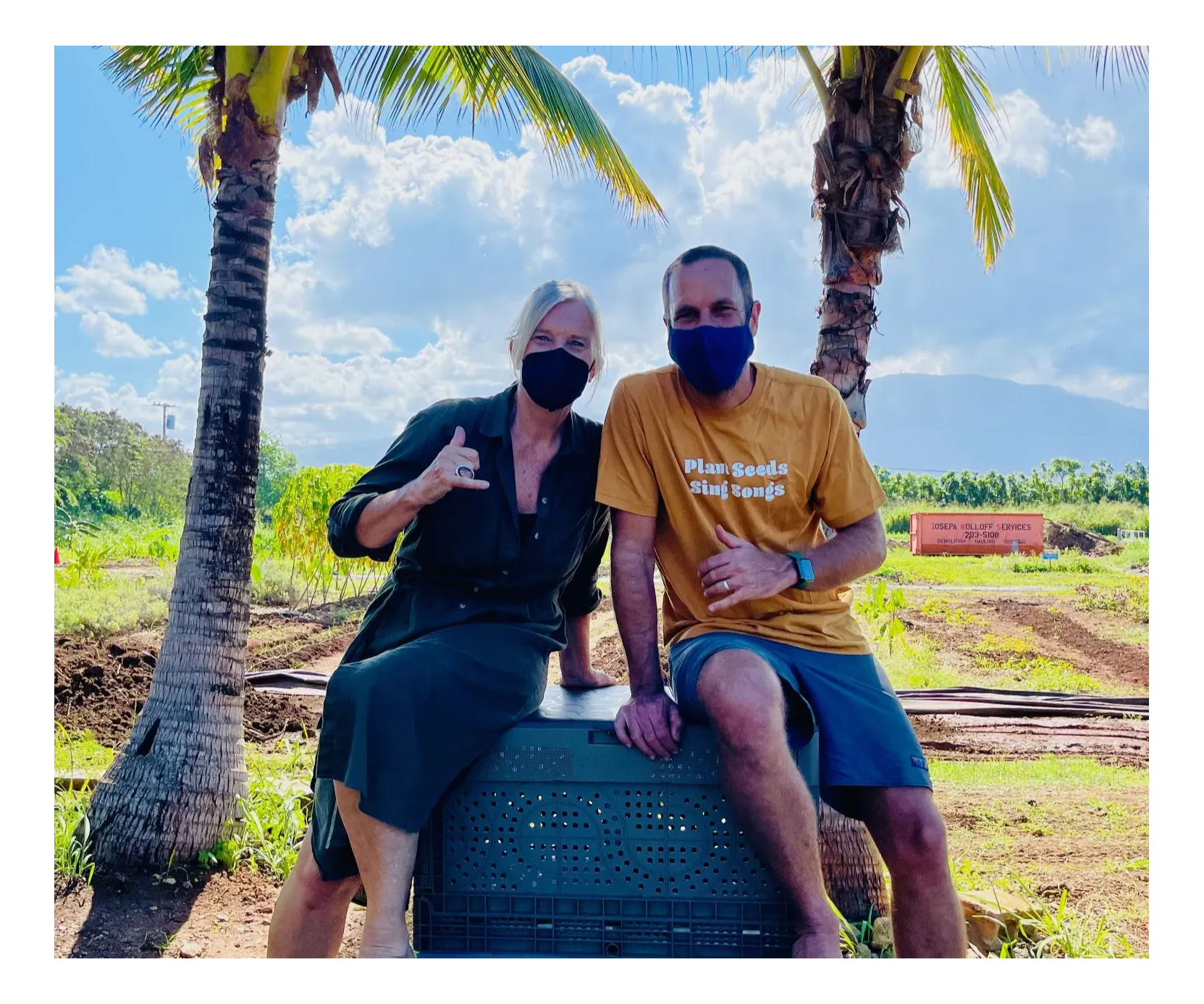 Kathryn (left) and Jack Johnson (right) on the Subpod demonstration day.
Kathryn has been invited back this June to hold 2 workshops that will show the team how to install their Subpods. One is going to the Kōkua team's new office, and the other will be put together with participants of the Intern Program on the Farm. If you would like to join us for the workshop or find out more about the Farm's upcoming events, contact the team at the Kōkua Learning Farm!
As a non-profit, the Kōkua Hawaii Foundation is funded largely by community donations, so if you're looking for a meaningful cause to donate to – please learn more about what they do.
P.S. We also hear that Jack will be performing at a fundraising event in Hawaii with Paula Fuga and Tavana on July 29th and 30th, during Jackʻs 2022 Tour! All proceeds for the show will benefit Kōkua Hawaii Foundation and help them bring environmental education to their schools and communities. A hui hou! (until next time we meet).