Welcome to The Feed! This is where we share good news stories about the environment and composting tips with our community every week. Subscribe to our newsletter to get a short & sweet version of The Feed delivered to your inbox every week!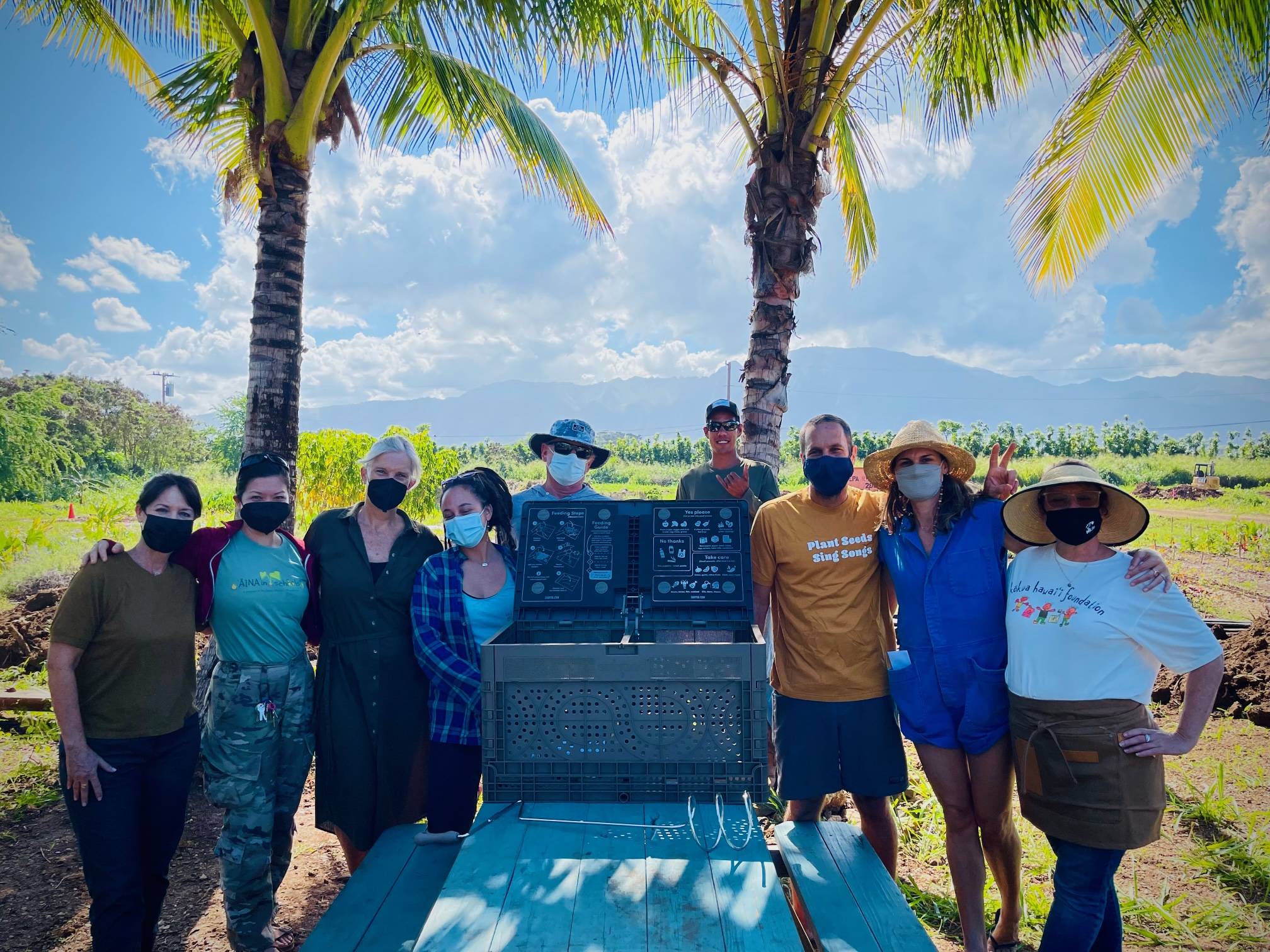 Subpod in Hawaii with Jack Johnson!
In January our Subpod Project Manager, Kathryn Roberts, had the exciting opportunity to head out to the Kōkua Hawaii Foundation on the North Shore of Oahu while on a trip to Hawaii!
Founded by Kim and Jack Johnson in 2003, the Kōkua Hawaii Foundation is a non-profit organisation dedicated to supporting environmental education in the schools and communities of Hawaii.
The Foundation's mission is to provide students and local communities experiences that will enhance their appreciation and understanding of the environment so they can become lifelong stewards of the earth.
Kathryn worked at the Kōkua Learning Farm for a community working day, alongside the Patagonia team from the local Hale'iwa store, who regularly volunteer at the farm to support their community. We'd donated a few Subpods to the Foundation, so it ended up being the perfect time for Kathryn to show the teams how it worked!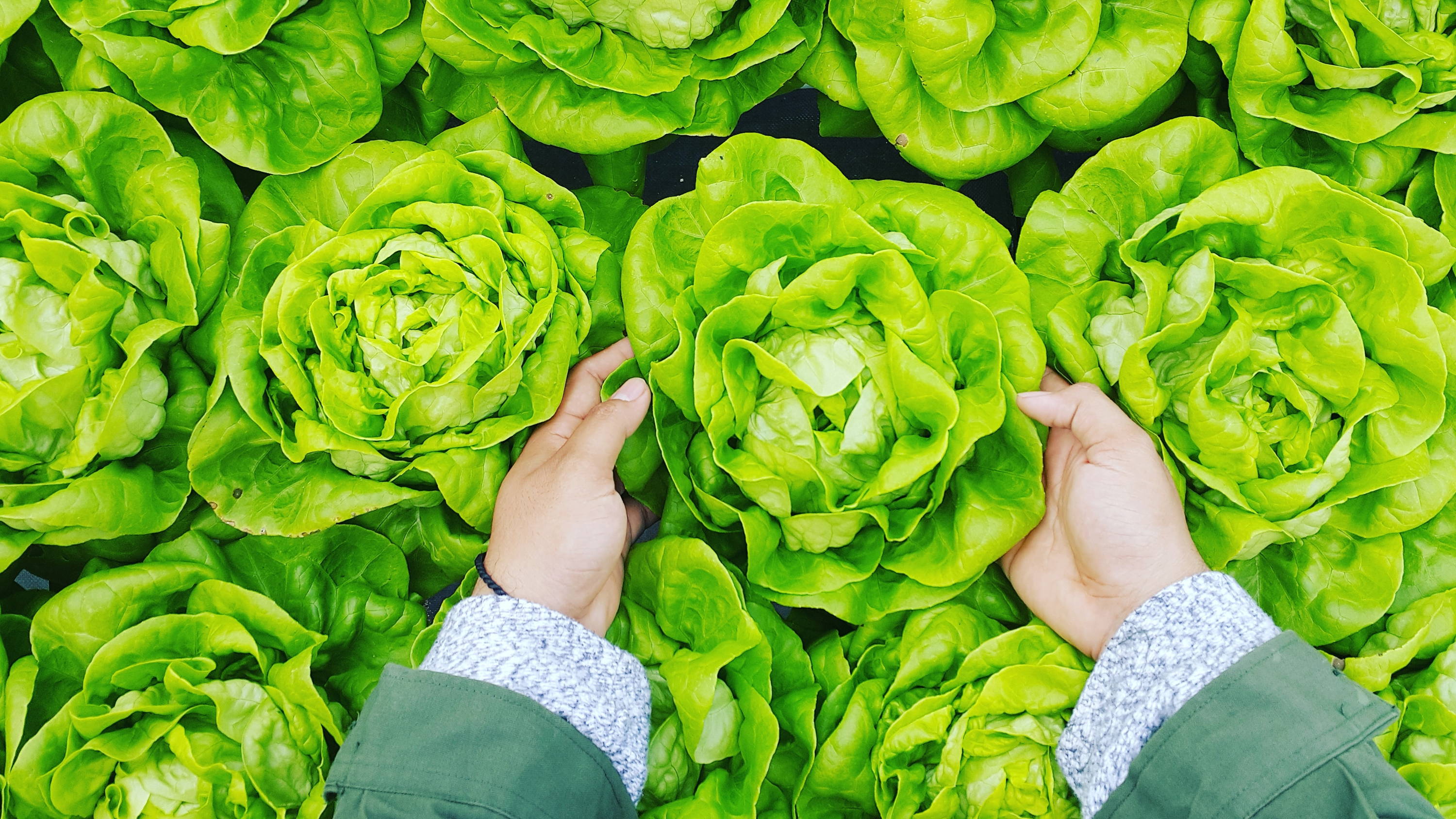 £6 for a head of lettuce?
Headlines in Australia this week have been focused on an unlikely topic: lettuce. More specifically, the fact that the price for a head of lettuce in some areas of Australia reached $10 – $11AUD this week, almost four times the average price from just a few weeks ago.
It's not just lettuce though – tomatoes reached $10AUD per kilo in some stores, and cucumbers are getting close to $7AUD each in others. The message from food growers is that while the price rises were sudden, they'll probably be slow to lower.
Of course, Australia isn't the only country in the world feeling the grocery pinch. Some food prices rose by around 20% in the UK near the end of May, and it looks like expensive veggies are here to stay. But that doesn't mean you have to pay those prices!
Home gardening is thought of as more of a hobby than a necessity these days, but it wasn't long ago that most people grew a large portion of their food at home. If you learn to garden and harvest your own seeds, you'll never have to pay for staple veggies again!
Lettuce, cucumbers and herbs are the perfect starter crops for beginner gardeners, and now they're some of the more expensive food items you can buy – so if you've been thinking of starting your own home garden, now's the time to do it!
How to grow large harvests at home
Home growing is officially booming right now! Nurseries are recording record numbers of seedling sales as people turn to gardening to offset spiking food prices. But how do you make sure you get a good harvest if you're a first-time gardener?
A recent article from The Conversation analysed the productivity of urban home food gardens, and discovered 3 factors that can drastically influence how big your harvests are.
Here's a look at the third factor, and one of the most important ones (in our opinion):
3. Know what's in your soil
Good soil is a key factor in productive gardens. It needs a good structure (one that allows water and air to enter and drain easily, while retaining enough moisture) an ample supply of plant nutrients and a rich microbial community...
Having good soil is one of the biggest influences on growing bountiful fruit and veg. But how do you get it? There are a variety of fertilisers, organic and chemical, you can use to offset poor soil quality, but we prefer to take a page out of natures book.
Compost nourishes and regenerates soil, restoring the microbial activity that creates the rich, airy soil plants love. If you compost with Subpod, you've probably noticed that plants grow bigger the closer to Subpod they get in your bed. That's the power of compost!
Want to make your own compost?
Check out Subpod, the compost system that feeds your soil for you!